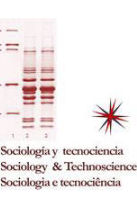 SOCIOLOGY AND TECHNOSCIENCE (E-ISSN 1989-8487). Sociología y tecnociencia [second season] is a journal sponsored by the Universidad de Valladolid. It basic purpose is to fill a critical gap in Sociology. The central aim of the journal Sociology and Technoscience is to study, understand and analyze the social influence of the various scientific and technological or technoscientific activities (especially Sociology of Health and Sociology of Science and Technology). Sociology and Technoscience has a biannual periodicity and it follows the usual mechanisms of the academic journals.
Indexing in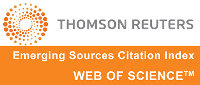 Accepted in
Current Issue:
Vol 10 No 1 (2020): Search and count the disappearance: techniques and methods

Las "viejas" prácticas de desaparición vinculadas con los regímenes dictatoriales de los años 70 en América Latina —que enlazan con formas persistentes de genocidios y exterminios de poblaciones originarias— siguen teniendo la actualidad de todo lo que queda por contar, descubrir y juzgar. Junto a estas, encontramos hoy nuevas formas de desaparición en las que el perpetrador o causante no es siempre el Estado y cuando lo es, su responsabilidad tiene que ver en muchas ocasiones más por omisión que por acción: feminicidios y trata de mujeres; migrantes que desaparecen cruzando las fronteras del sur al norte (México, el Mediterráneo); múltiples situaciones de violencia y vulnerabilidad (Guatemala, Colombia); incluso las hay "sin una causa aparente", desapariciones ordinarias. Los ejemplos abundan y son la muestra de que la desaparición adquiere una vigencia y persistencia que sabemos innegable.
View All Issues
REVISTA DE SOCIOLOGÍA DEL SISTEMA TECNOCIENTÍFICO [SEGUNDA ÉPOCA]
JOURNAL OF SOCIOLOGY OF THE TECHNOSCIENTIFIC SYSTEM [SECOND SEASON]
GIR Trans-REAL Lab - Universidad de Valladolid.
e-ISSN: 1989-8487
DATABASES -- ESCI (Thomson Reuters), accepted in SCOPUS, ERIH plus, EBSCO, Sociological Abstract, Fuente Academica Premier, ProQuest, Social Services Abstracts, LATINDEX, Ulrich's, DOAJ, DIALNET, Index Copernicus, Compludoc, Publindex, Cobiss, New Jour, Latindex, MIAR, ABI/INFORM Global, ABI/INFORM Complete, DICE-CINDOC (CSIC), CARHUS Plus+, CIRC (CSIC), RESH (CSIC), etc.
VALUES -- H-INDEX: 6 (about Google Scholar) / MIAR (ICDS 2017): 9,3 / Global Impact Factor (GIF 2015):0,876; (GIF 2014):0,765 / DICE (Difusión Internacional): 3 / ISOC:Categoría C Normal / CARHUS Plus+ 2014: Grup D / Latindex:35 criterios cumplidos / Categoría CIRC 2012 (CSIC):Tipo B / IC Value (Index Copernicus): 3,61 (2010).