Panorama de la finanza islámica: Historia, herramientas y futuro
Palabras clave:
Islamic finance; Islamic banking; Sharî'a; ribâ; sukûk.
Resumen
La industria de las finanzas islámicas ha crecido rápidamente en las últimas décadas, alcanzando un valor de 2 billones de dólares. Se basa en los principios de la Sharî'a (ley islámica), que prohíbe la ribâ (interés) y ciertas actividades consideradas harâm (ilegal), como el juego y el consumo de alcohol. Este documento explora la motivación de la industria; su historia; sus instrumentos, productos y servicios; su atractivo, tanto para musulmanes como para no musulmanes; y la controversia que la rodea.
Descargas
La descarga de datos todavía no está disponible.
Citas
Ahmed, Adel. 2010. "Global financial crisis: an Islamic finance perspective," International Journal of Islamic and Middle Eastern Finance and Management 3/4, pp. 306-320.

Capon, Felicity. 2015. "First Islamic Bank To Open In Germany," Newsweek (23 March), in www.newsweek.com/first-islamic-bank-open-germany-316134

Das Augustine, Babu. 2019. "New governance standards to enhance credibility of sukuk issues," Gulf News (22 January), in https://gulfnews.com/business/banking/new-governance-standards-to-enhance-credibility-of-sukuk-issues-1.61597544

Farooq, Mohammad Omar. 2011. "'Qarḍ Ḥasan', 'Wadī'ah/Amānah' and Bank Deposits: Applications and Misapplications of Some Concepts in Islamic Banking." Arab Law Quarterly 25/2, pp. 115-146.

El-Gamal, Mahmoud. 2006. Islamic Finance: Law, Economics and Practice Cambridge & New York, Cambridge University Press.

International Monetary Fund. 2018. "The Core Principles for Islamic Finance Regulations and Assessment Methodology" (April), in www.imf.org/en/Publications/Policy-Papers/Issues/2018/05/24/pp040618the-core-principles-for-islamic-finance-regulations-and-assessment-methodology

International Monetary Fund. 2018. "IMF Executive Board Adopts Decisions to Formally Recognize the Core Principles for Islamic Finance Regulation (CPIFR) for Banking" (24 May), in www.imf.org/en/News/Articles/2018/05/24/pr18193imf-adopts-decisions-to-the-cpifr-for-banking

Islamic Financial Services Board. 2019. "Islamic Financial Services Industry Stability Report 2019" (July), in www.ifsb.org/sec03.php

Jabeen, Zohra, and Javed, Mohammad Tariq. 2007. "Sukuk-Structures: An Analysis of Risk-Reward Sharing and Wealth Circulation." The Pakistan Development Review 46/4, pp. 405-419.

Kayali, Rakaan. 2018. "Fatwa Shopping, Sharia Boards and Conflicts of Interest," Practical Islamic Finance (1 February), in https://practicalislamicfinance.com/2018/02/01/fatwa-shopping-sharia-boards-and-conflicts-of-interest

Latham & Watkins. 2017. "The Sukuk Handbook: A Guide To Structuring Sukuk," in www.lw.com/thoughtLeadership/guide-to-structurings-sukuk

Marie-Jeanne, Caroline. 2013. "L'interdiction du prêt à intérêt : principes et actualité." Revue d'économie financière 109 (March), pp. 265-282.

Mews, Constant J. and Abraham, Ibrahim. 2007. "Usury and Just Compensation: Religious and Financial Ethics in Historical Perspective," Journal of Business Ethics 72/1, pp. 1-15.

Mohammed, Naveed. 2014. "Al Azhar University fatwa allows for fixed returns on bank deposits," Sukuk.com (20 March), in www.sukuk.com/education/al-azhar-university-fatwa-interest-bank-deposits-271

MSCI. 2019. "MSCI World Islamic Index (USD)" (30 August), in www.msci.com/documents/10199/c0b90e16-5746-4cdc-b033-1ec7da64386e

Ribera, Alberto, Etzold, Veit, and Wackerbeck, Philipp. 2011. "Islamic Banking Lessons for the Financial Sector: Soul-Searching After the Crisis," IESE Insight 10, pp 52-59.

Orhan, Zeyneb Hafsa. 2018. "Mit Ghamr Savings Bank: A Role Model or an Irreplicable Utopia?," The Journal of Humanity and Society 8/2, pp. 85-102.

Pastré, Olivier and Gecheva, Krassimira. 2008. "La finance islamique à la croisée des chemins," Revue d'économie financière 92, pp. 197-213.

Puca, Trenz. 2009. "Vatican backs Islamic finance," L'Osservatore Romano (1 April), reproduced in English in BCGCM Monthly (June 2009), p. 1, in www.bcgcm.com/pdfs/newsletterjune.pdf

Saudi Investment Bank. Undated. "Murabaha Deposit," in www.saib.com.sa/en/MurabahaDeposit

Sapuan, Noraina Mazuin. 2016. "An Evolution of Mudarabah Contract: A Viewpoint from Classical and Contemporary Islamic Scholars," Procedia Economics and Finance 35, pp. 349-358.

Shabsigh, Ghiath et al.. 2017. "Ensuring Financial Stability In Countries With Islamic Banking," International Monetary Fund (5 January), in www.imf.org/en/Publications/Policy-Papers/Issues/2017/02/21/PP-Ensuring-Financial-Stability-in-Countries-with-Islamic-Banking

Tabung Haji. Undated. "About Us," in www.tabunghaji.gov.my/en/corporate/corporate-information/about-us

The Economist. 2018. "Why non-Muslims are converting to sharia finance" (20 October), in www.economist.com/britain/2018/10/20/why-non-muslims-are-converting-to-sharia-finance

Visser, Hans. 2013. Islamic Finance: Principles and Practice (2nd ed.). Cheltenham, UK & Northampton, Massachusetts: Edward Elgar.

Wedderburn-Day, A. Roger. 2010. "Sovereign 'sukuk'' Adaptation and innovation," Law and Contemporary Problems 73/4, pp. 325-333.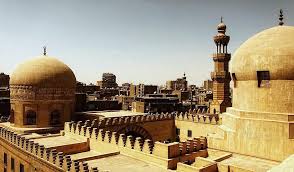 Derechos de autor 2020 ANA BELÉN SOAGE
Esta obra está bajo licencia internacional
Creative Commons Reconocimiento-NoComercial 4.0
.
Todos los trabajos publicados en la revista Journal of the Sociology and Theory of Religion están sujetos a una licencia "Creative Commons Reconocimiento-No comercial" (CC-BY-NC).
Los autores continúan como propietarios de sus trabajos, y pueden volver a publicar sus artículos en otro medio sin tener que solicitar autorización, siempre y cuando indiquen que el trabajo fue publicado originariamente en la revista Journal of the Sociology and Theory of Religion.